Saturday 13 and 20 June 2020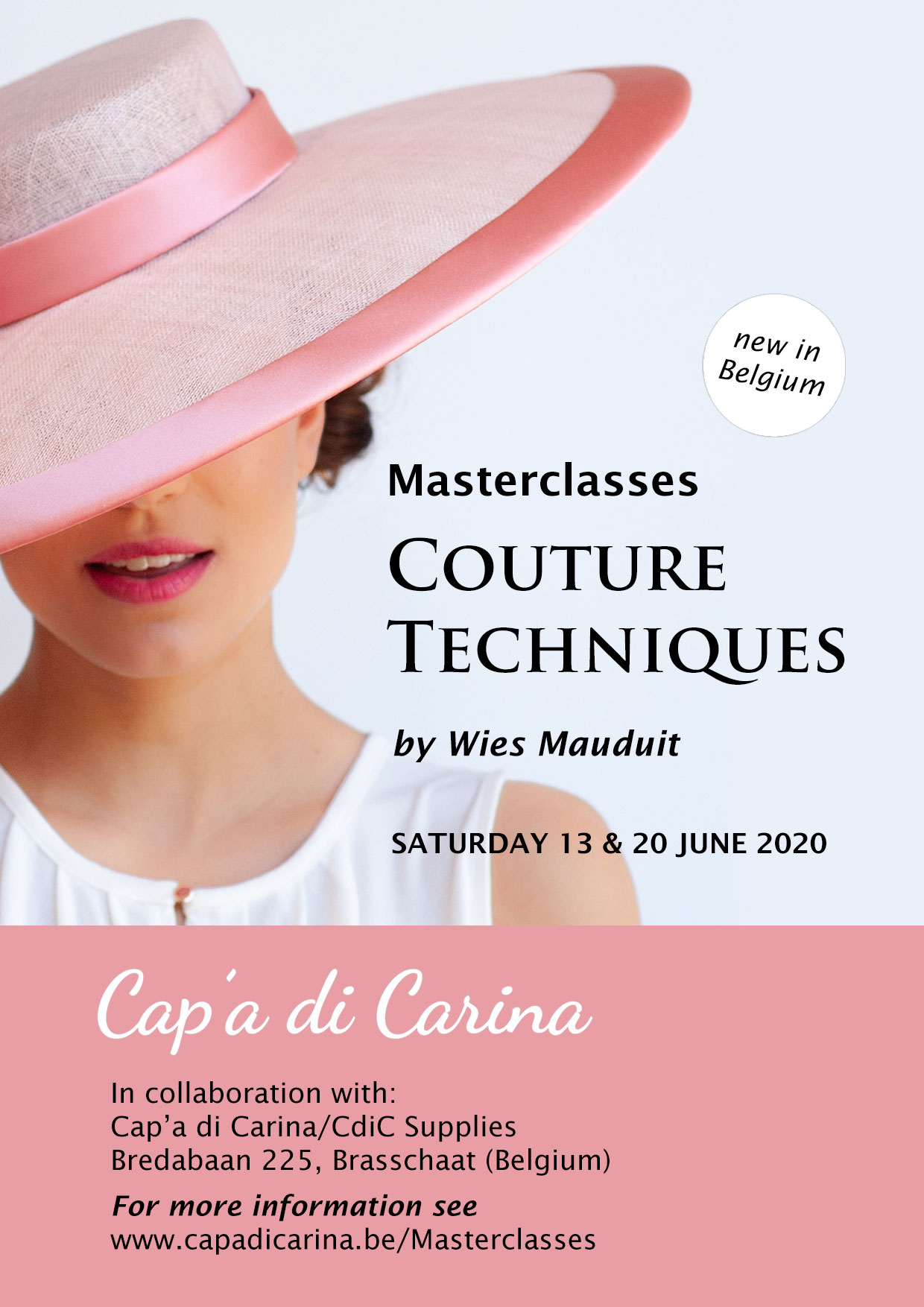 Two-day workshop Couture techniques in Brasschaat (Belgium)
By couture techniques we mean working methods which are unsuited for serial produced headwear, but perfect for one-of-a-kind and bespoke hats. It is all about precision work with high quality materials for a sophisticated result. In France this is called "Haute Mode", the equivalent of Haute Couture in hat making .
This workshop is suitable for professional milliners and amateurs who are already familiar with the basic techniques of millinery.
The workshop is organised in collaboration with Carina Marcon from Cap'a di Carina
Learn how to make a silk brim binding and trim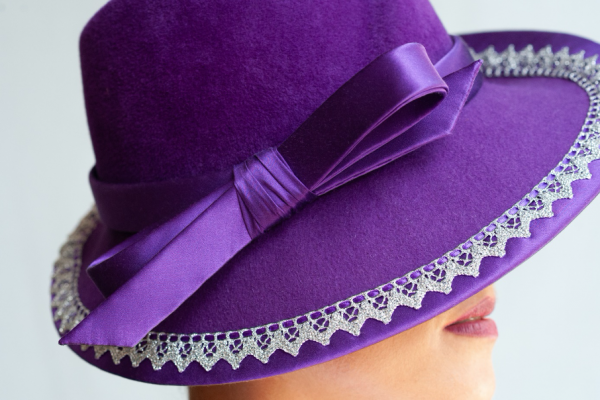 In two Saturdays students learn to make a perfect brim binding and trim (hat band and bow) in bias cut silk.
Students work, starting from a crown and brim they have pre-blocked themselves in sinamay (model of your choice, brim preferably not too big). Brim and crown are blocked, left on the block and stiffened but unfinished. For the brim: a minimum of two layers of sinamay is required if blocked on the bias, and three layers if blocked on the grain.
Day 1: We learn to finish the brim, to cut the silk, to measure, to double and to sew it around the edge.
In the intervening week students can finish the brim binding at home if neccesary, sew in the petersham ribbon and mount the crown on the brim.
Day 2: We learn to make a sleek hatband and a fortified bow.
N.B.: The examples in these pictures are made with crêpe-de-chine. Because it is a bit tricky to start of working with thin silk, we will use dupion silk in this workshop instead, or shantung. Once you know the technique, you can adapt it to other types of silk.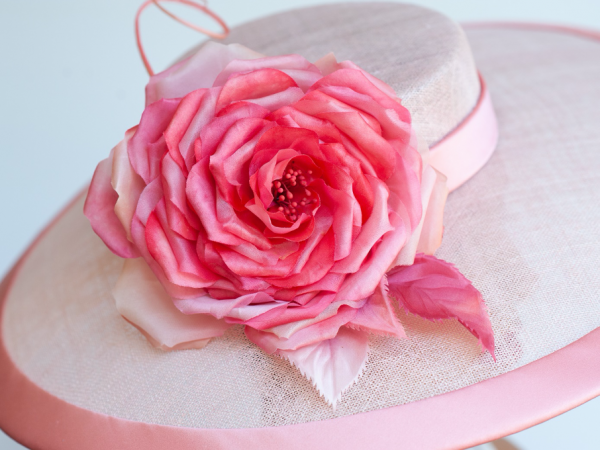 Included in the course:
Dupion silk, colour of your choice, to choose from several hues (Samples will be sent to you once you have completed your registration)
millinery wire, steel wire etc.
support and lining material
lunch, tea and coffee
To bring yourself:
brim and crown from sinamay, the brim still on the block if possible
sewing machine (if possible) with thick and thin needles
dolly head (poupée)
sewing kit
wire cutter
sharp fabric scissors (fort he silk)
all purpose scissors (for the sinamay)
apron & thimble
thread in matching colours and basting thread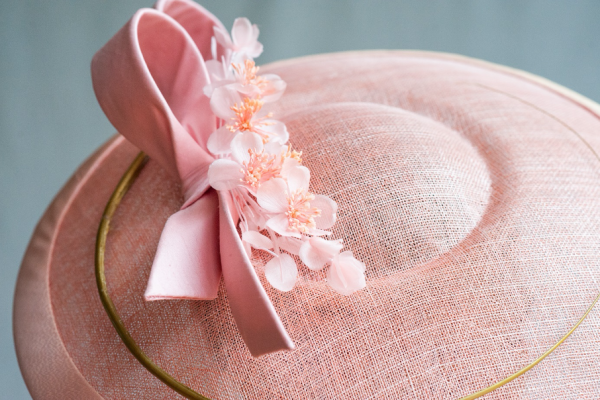 Price:
295,00 € (incl. VAT) p.p. for both days, lunch included.
Number of students: minimum 6, maximum 12
Dates and times:
Saturday the 13th and Saturday the 20th of June 2020 from 10.30 AM to 5.00 PM
Classroom open: 10.00 AM
start lesson: 10.30 AM, end lesson 5.00 PM
classroom closed: 5.30 PM
Venue:
Combidee, Bredabaan 225, 2930 Brasschaat, België
Parking: Oude Baan (free parking), a street that runs parallel to the Bredabaan
Attention:
It is possible that due to Covid-19 measures taken by the Belgium government, this workshop may have to be postponed to September 2020. Possible new dates are not yet known. If you have any questions or if you are interested to learn more, please contact Carina or Wies, see details below.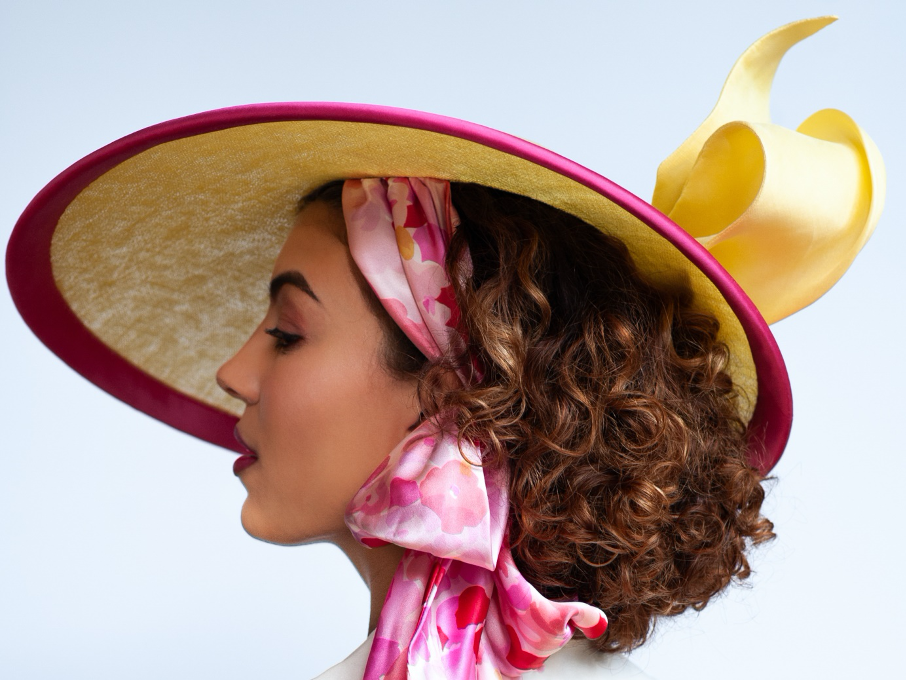 Registration and information:
You can register via the Cap'a di Carina website: https://capadicarina.be
or by mail: carina.marcon@telenet.be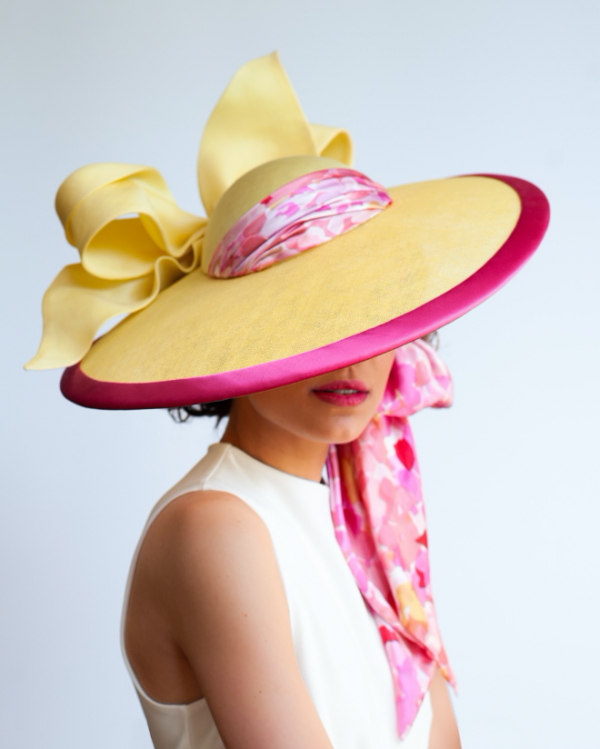 For further information:
Wies Mauduit
tel.: +31 (0)6 52 42 15 23
e-mail: contact@laplusbelle-hoeden.nl
website: https://www.laplusbelle-hoeden.nl
Instagram: @laplusbelle_hoeden
Carina Marcon
tel. +32 (0)476 96 21 47
e-mail: carina.marcon@telenet.be
website: https://www.capadicarina.be
Instagram:@capadicarina